The scarf
The Talarico scarves, from colorful motifs to the most whimsical designs, imprint their fantasy into the silk.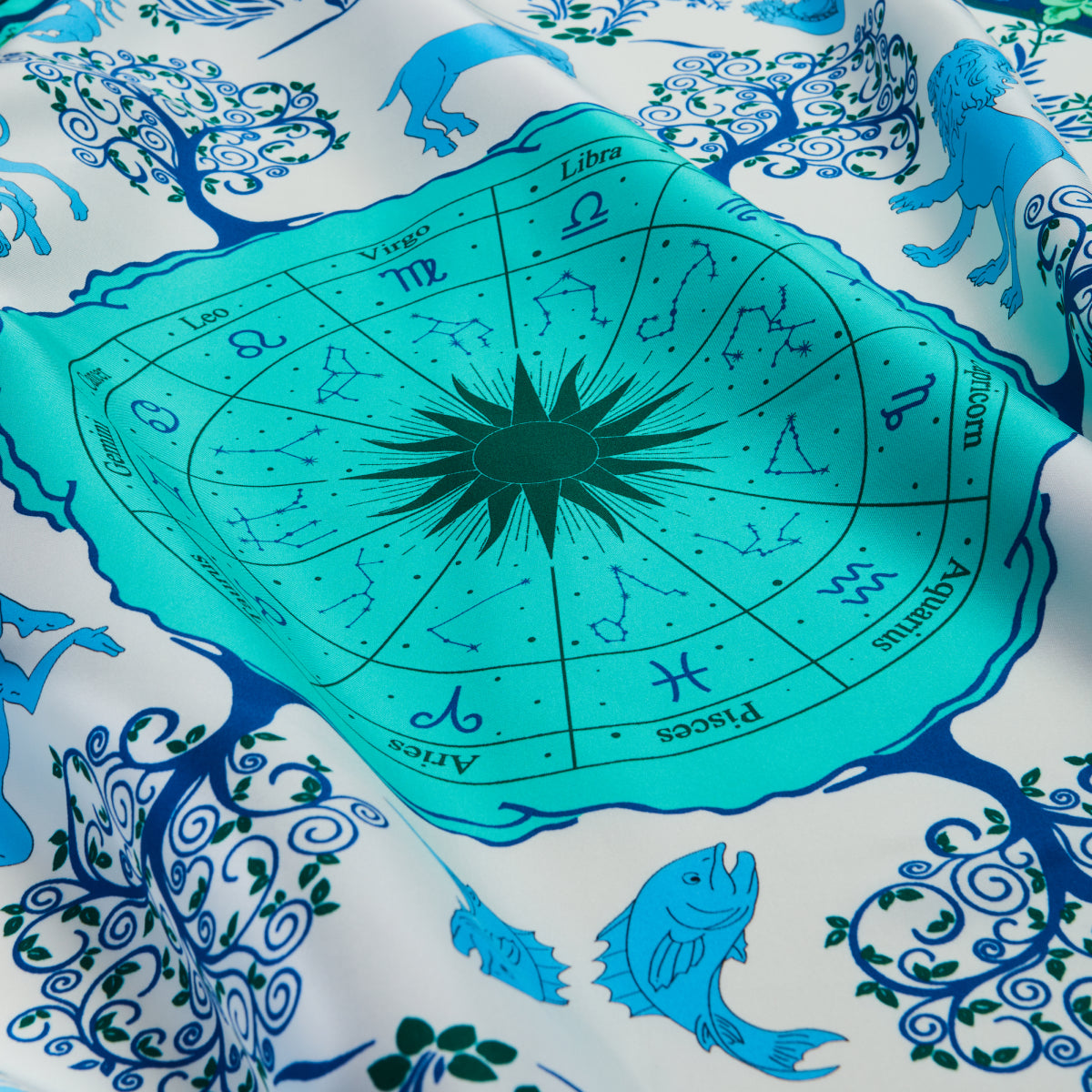 Every drawing has a story
The designs of the Talarico scarves are created by young artists or by the Maison's style office.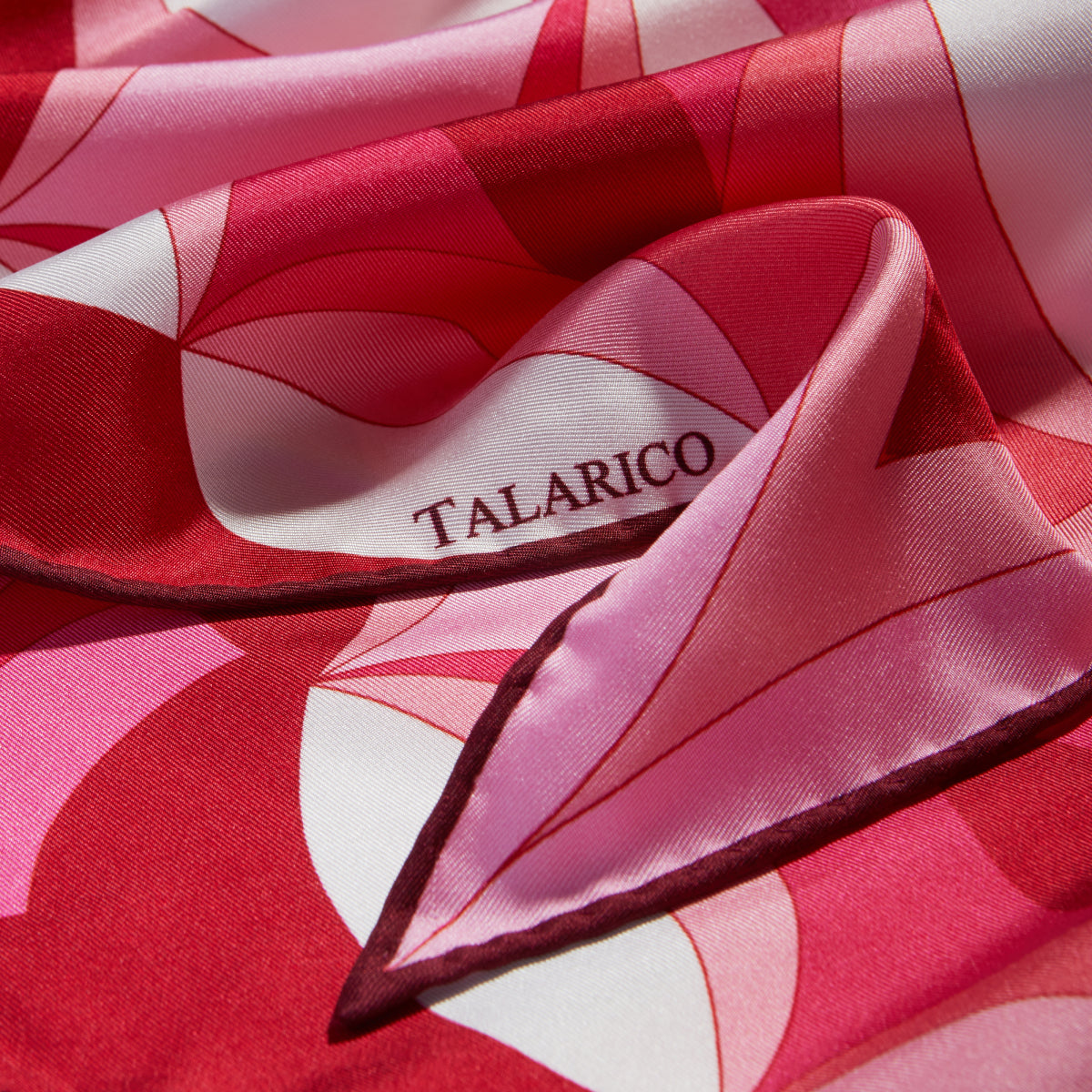 The scarves are hemmed entirely by hand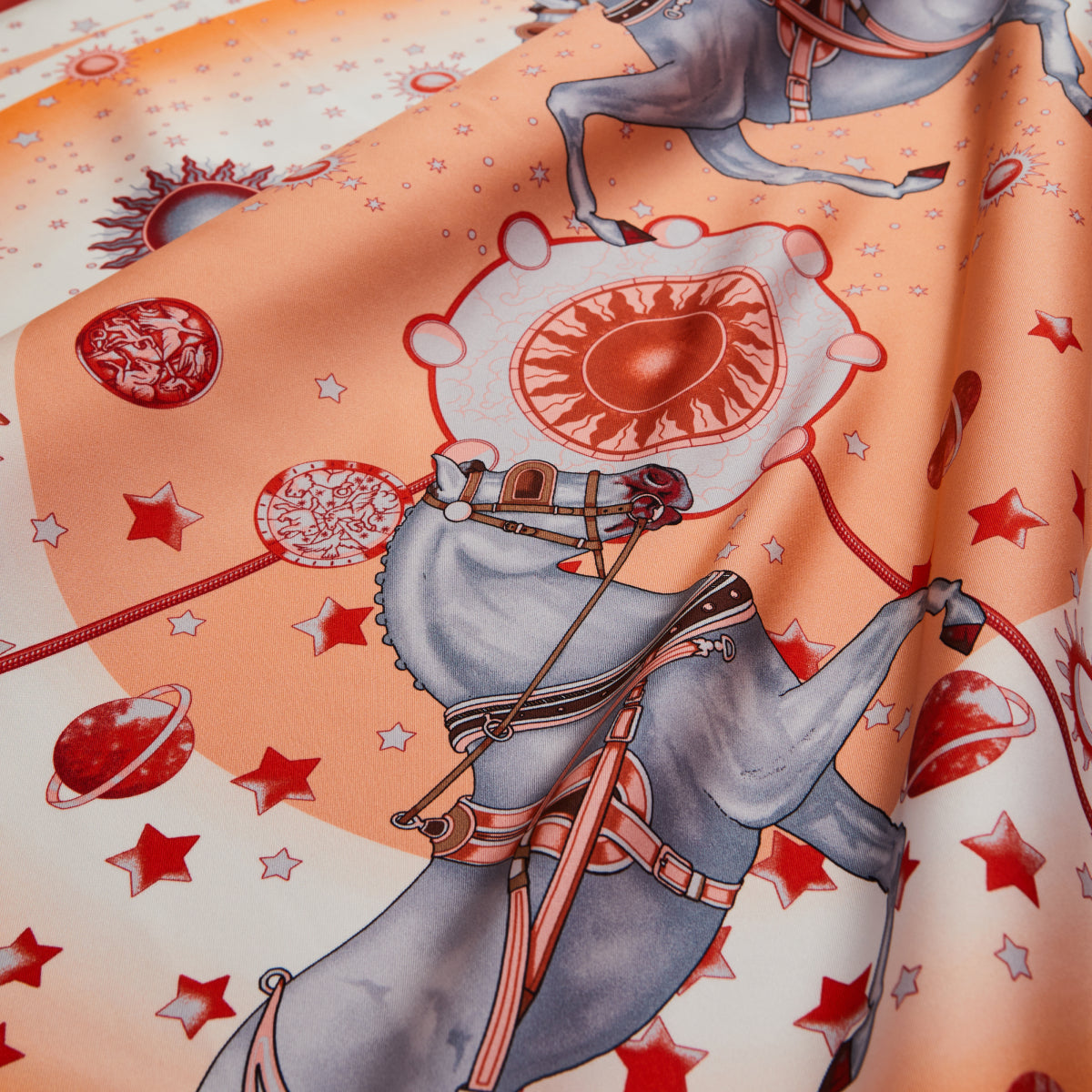 Talarico scarves are made with fine Italian silk fabrics.